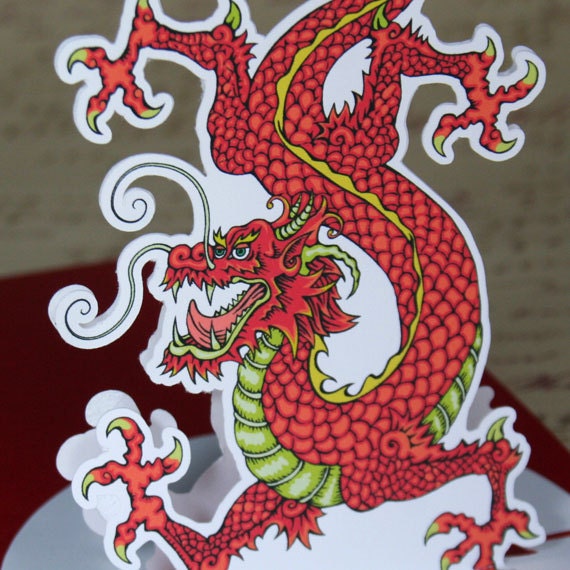 Happy New Year!
Happy Chinese New Year, that is...
The Lunar New Year begins on January 23rd. Will you be ready?
2012 is the Year of the Dragon, a most auspicious astrological sign. It also happens to be the astrological sign of my twins, who were born in 2000, a golden dragon year, triply full of luck. Coincidentally, their father and paternal grandfather were also born in dragon years, so I'm surrounded by these fire-breathers!
So, of course, I had to make the effort and make a few cards... I'll definitely make one for my mom, who really was psyched about the whole golden dragon thing (and she's normally not into that kind of thing at all, but my pregnancy suddenly had her spouting off strange superstitions like an extra from the Joy Luck Club).
I found some lovely artwork depicting the twelve animals of the Chinese horoscope, which adorns the front of this card:
The inside of the card is blank... in fact, there is no writing on the card, in English or Chinese, making it appropriate for other cultures celebrating the lunar new year. Or as a notecard or birthday card to someone who happens to have been born in the year of the dragon.
For full details, check out my Etsy listing for the card:
Thanks for looking!